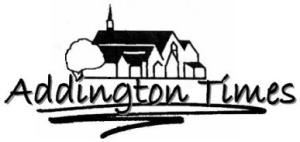 Sunday 19th February St. Mary'S Anglican church, Addington 150th Anniversary
A MESSAGE FROM THE ORIGINAL St MARY'S in ADDINGTON, UK.
ON-GOING ISSUES WITH CITY COUNCIL DECISIONS.
Remember Shrove Tuesday and the Beth Hodgson Memorial Pancake Race?
The Sallies in Addington
WHAT'S NEW IN ADDINGTON?
And more!
Read the full February edition online here.
______________________________________
The production of Addington Times is a joint project of Addington Neighbourhood Association, Manuka Cottage and Addington Community House. Funding towards production costs is kindly provided by the Spreydon/Heathcote Community Board.
Editor: Doreen Darnell.
email: addington.times@gmail.com
Printed by Addington Print, Lincoln Road.