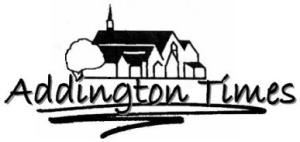 The production of Addington Times is a joint project of Addington Neighbourhood Association, Manuka Cottage / Addington Community House. Funding towards production costs is kindly provided by the Spreydon/Heathcote Community Board.
Editor: Doreen Darnell.
email: addington.times@gmail.com
Advertising for the local community is welcome. Please submit content to addington.times@gmail.com by the 14th of the month.
Addington Times online issues:
2017
February 2017
March 2017
April 2017
May 2017
June 2017
July 2017
August 2017
September 2017
October 2017
November 2017
December 2017
2016
February 2016
March 2016
April 2016
May 2016
July 2016
August 2016
September 2016 
October 2016
November 2016
December 2016
2015
May 2015
June (unavailable at this time)
July 2015
August 2015
September 2015
October 2015
November 2015 
December 2015
2014

February
March
April
June
July
August
September
October (unavailable at this time)
November  
2013
November
October
September
August
July
June
April
2010
October
September
August
July
June
May
February
2009
October
July
June
May
April
March
February