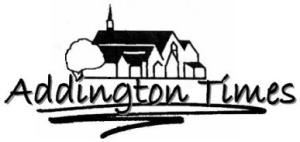 A NOTE FROM OUR COMMUNITY BOARD CHAIRPERSON
GOOD NEIGHBOURS
ON THE ROAD TO RECOVERY?
A Talented Parishoner
ST MARY'S CHURCH, ADDINGTON CELEBRATES ITS 150th. ANNIVERSARY
OLD ADDINGTON: Early settlers – Joseph and Louisa I'Anson
And more!
Read the full March edition online here.
______________________________________
The production of Addington Times is a joint project of Addington Neighbourhood Association, Manuka Cottage and Addington Community House. Funding towards production costs is kindly provided by the Spreydon/Heathcote Community Board.
Editor: Doreen Darnell.
email: addington.times@gmail.com
Printed by Addington Print, Lincoln Road.